Kameria BB cream
This would be something strange for all as me myself didn't hear of this brand at first too. I found it hanging in a corner in watsons and i grab it because of it's ultra CUTE packaging :P
Kameria Baby face BB cream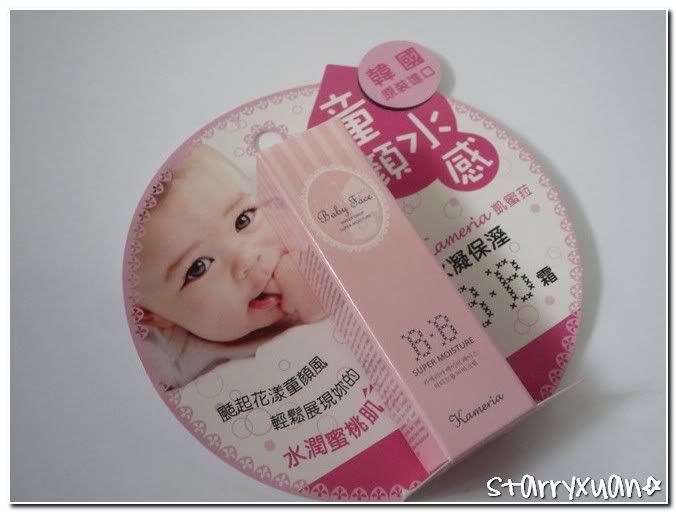 It comes in 2 packaging, Pink for hydrating and blue for whitening. I picked the pink one to try.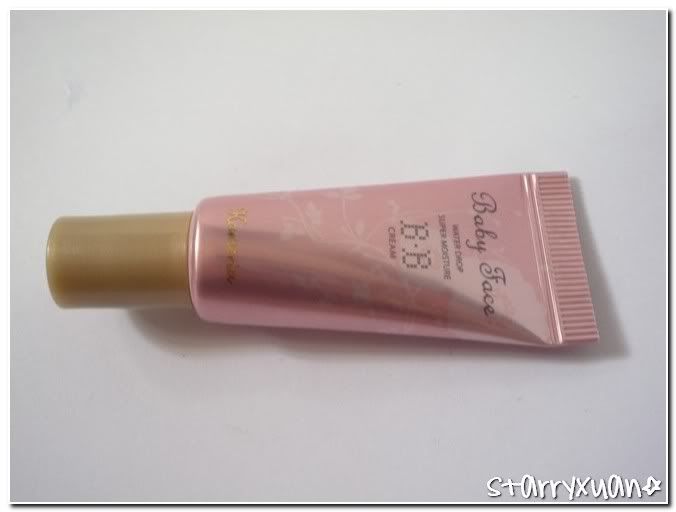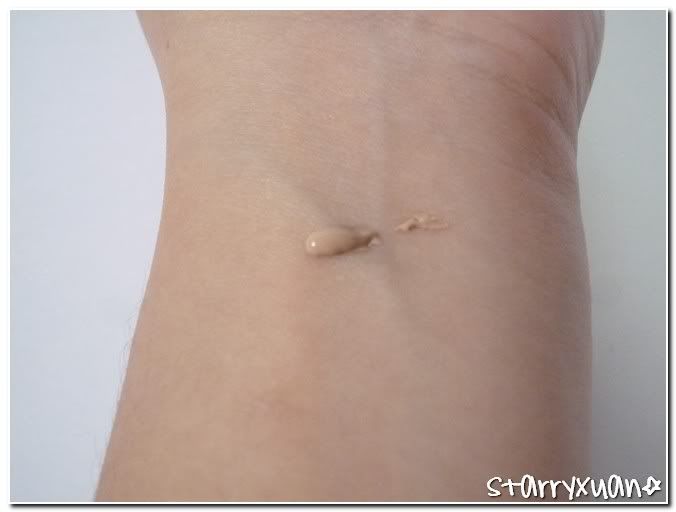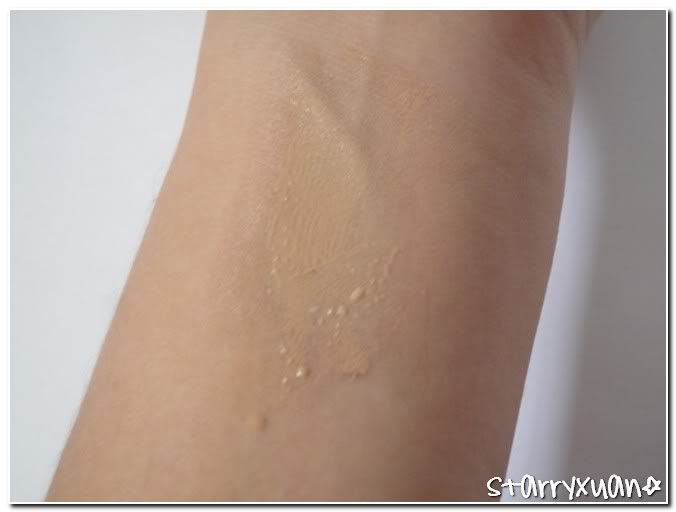 It look like it has bits of water drops and dissolves when blended completely. It comes with SPF30 PA++ which allows me to skip my sunblock :p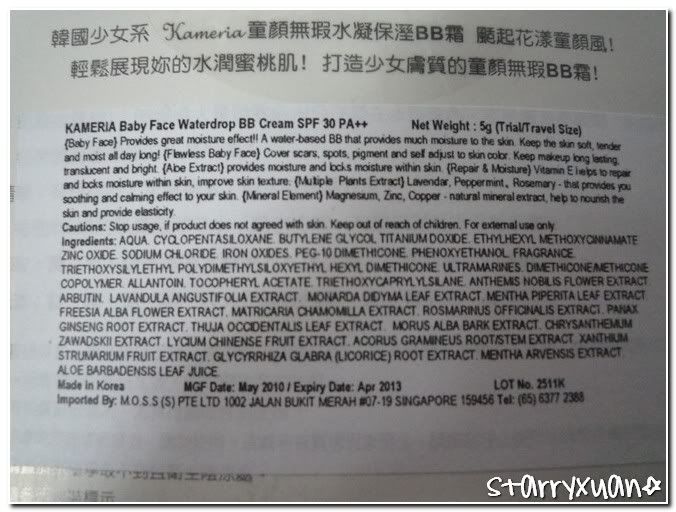 My thoughts

Overall, this is a good BB cream to try. It comes with SPF 30, no unbearable scent and it is not sticky! Coverage is good without it being too thick. It only comes in one tone which is quite light, i prefer BB creams to come in different tones to suit everyone.
Rating: