I have been wanting this item since i read this review on Lotuspalace blog and it wasn't available in Singapore. I have been attracted to foaming cleansers recently, from Airy Whip and Dove Oil foam cleansing. I feel that foam cleansing is quite gentle and it does not dry my skin.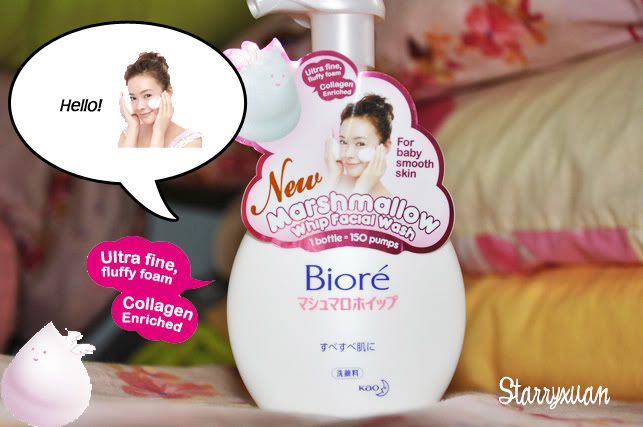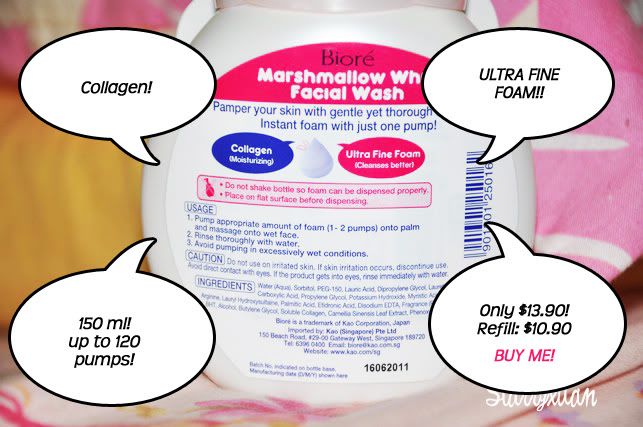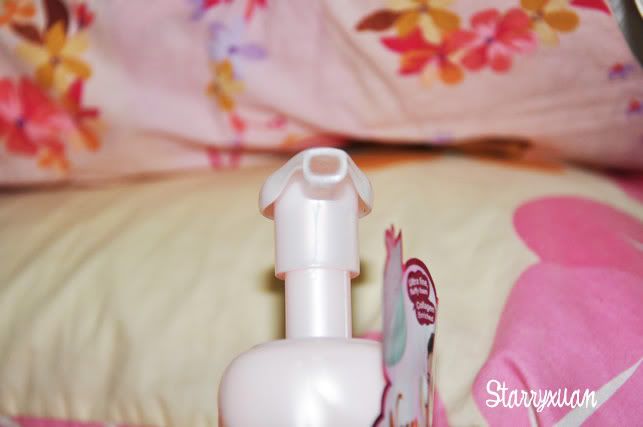 (the dispenser!)
The new Biore Marshmallow Whip Facial foam brings momre enjoyable cleansing than ever.
Dense, soft foam with a pump
Fluffy and cushiony foam that is gentle.
Spreads easily
It contains Collagen which helps to moisturize the skin and with the ultra fine foam, it can be spread easily. Instead of having to larther the paste into foam, it comes with a foam dispenser for instant foam. with 150ml, it can create up to 120 pumps. (it can last me more than a month!). The ultra fine foam is made up of bubbles that are smaller than pores which allows you to clean better and deeper. Furthermore, i'm attracted to the light floral scent in it.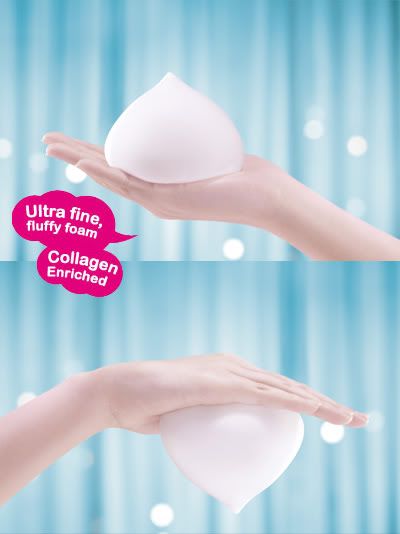 My turn to test. I don't want to waste that much, therefore i only dispense once.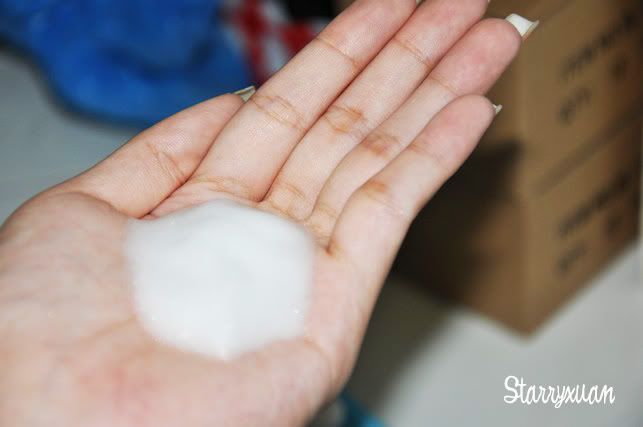 Fluffy foam! One to two presses should be enough to wash my face!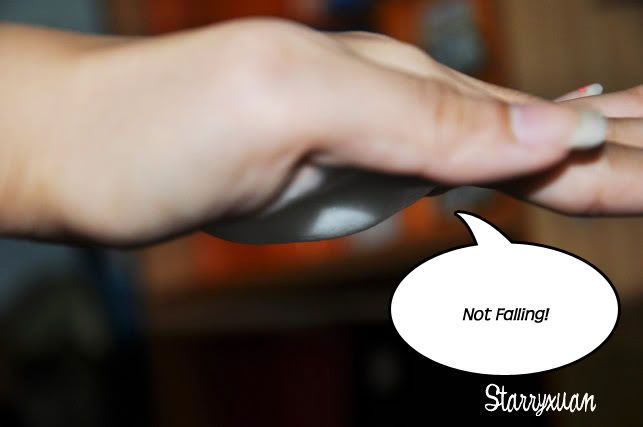 It is not falling! I am Amazed!
Next, i tried to squeeze the foam! It's so dense!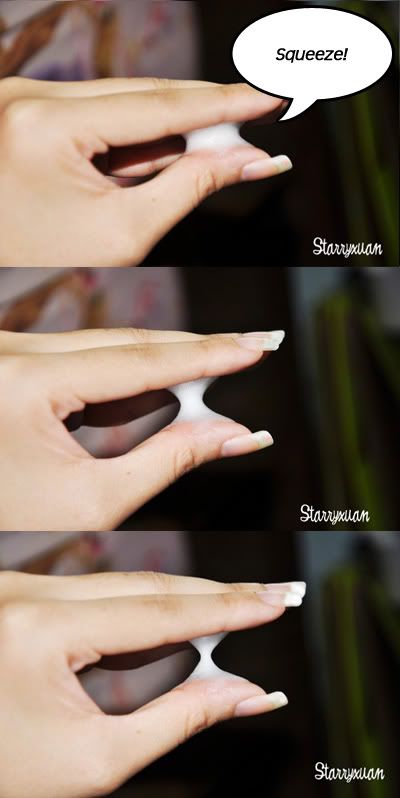 This is how dense the cleansing foam is. I have tried it for the past week, it leaves my face clean and not drying! Would definitely reccomend it to those who are foam cleansers lovers!
It is available at major supermarket and medical stores (i saw it in Watsons!) at a price of
$13.90
. and the best of all, it comes with a refill at
$10.90
!
Biore has create a new game
here
. Play and win attractive prizes! *I'm really bad at this game!*
Sign of with my previously colored hair with almost no makeup. My hair color is slightly darker now!