I had painting lesson a few weeks back in class and i wasn't really good at it. I think my partner was enjoying herself, therefore, i lend her my arm to draw :P:P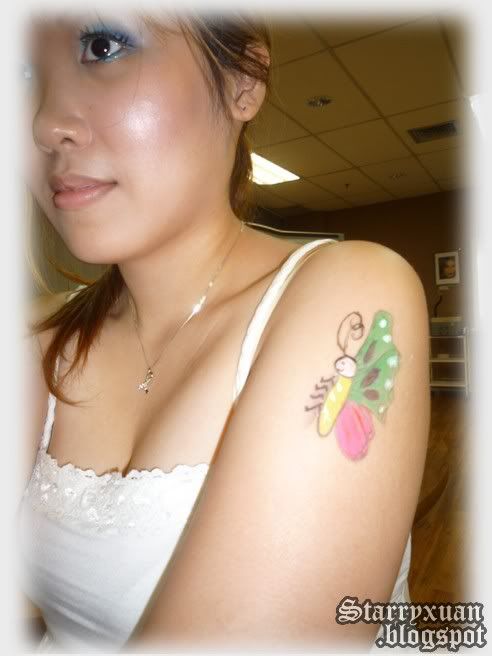 Butterfly on my arm! Isn't it cute. She my artist liao.
These are the ones drew my teacher :P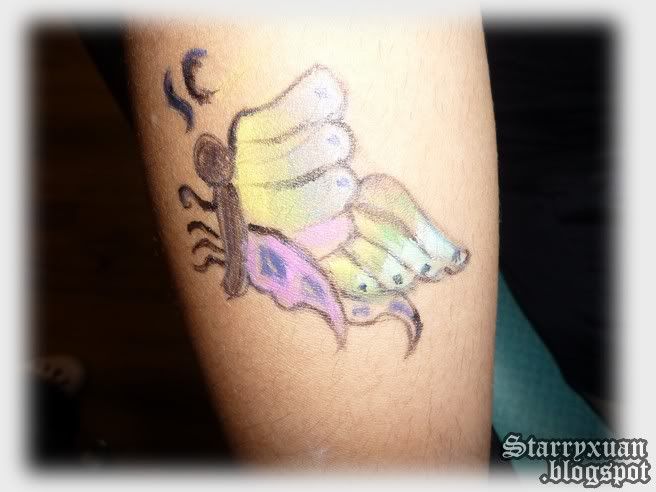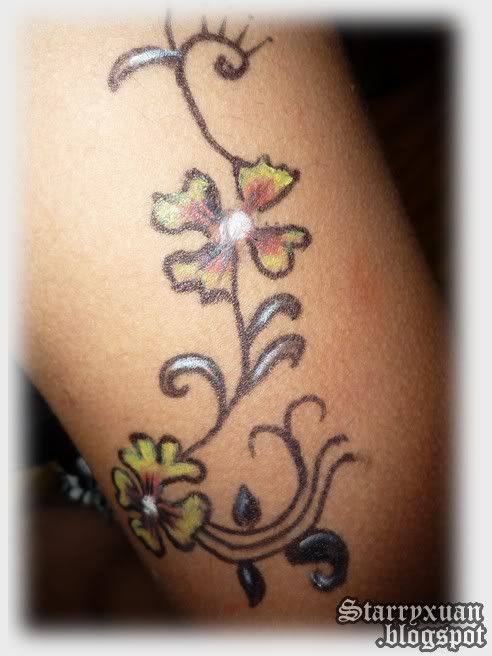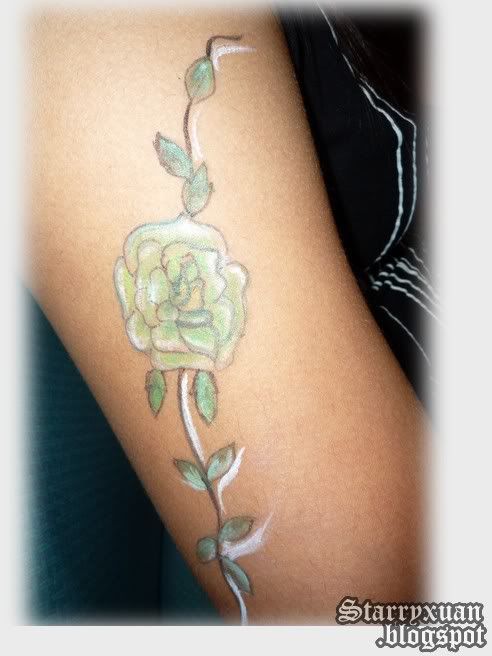 They are painted with greasepaints and brushes. I think im still not that talented yet T.T
Dont forget my giveaway here!