After a long wait, i finally got my primer potions family!!! Whee~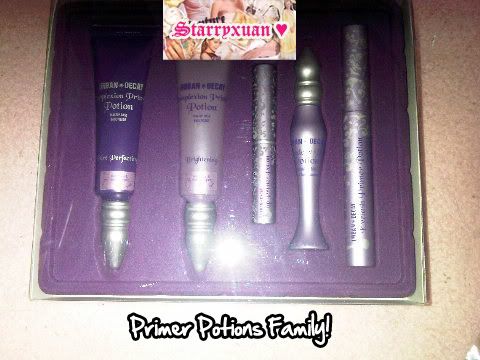 Eyeshadow Primer Potion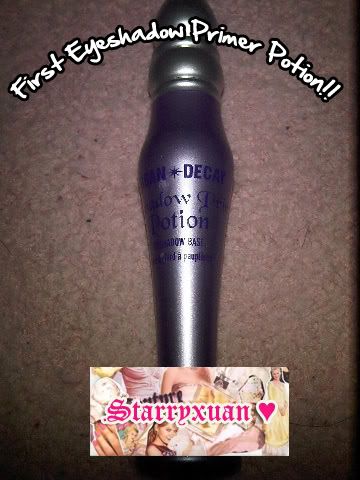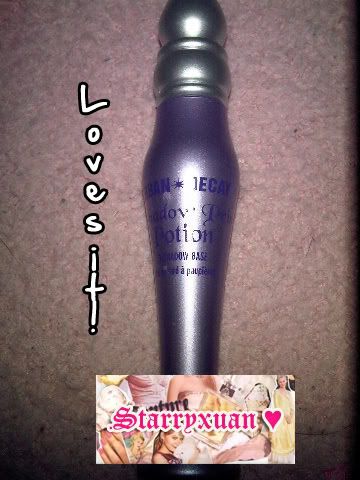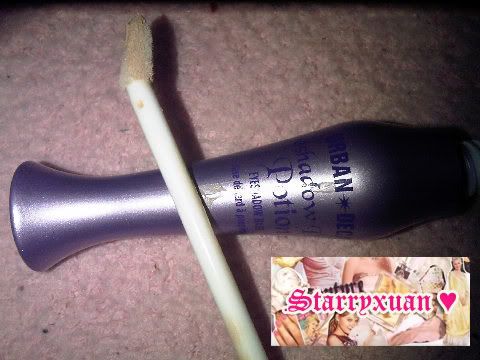 This miracle eyeshadow primer is unmatched by any other in the beauty industry! The genie in this bottle fulfills three wishes: eyeshadow that lasts, more vibrant and lasting color, and absolutely NO creasing. Apply Primer Potion to lids before shadow application. It dries down almost instantly (and invisibly), creating smooth lids that are super powered eyeshadow magnets.

The formula is full of silicone, which you beauty mavens know makes for a smooth and silky application. Packaged in a pretty genie bottle, our Potion applies with a magic wand and flocked applicator.

Have tried starting today, its nice! my eyeshadow color really lasts! its almost 8 hrs since i last applied it! gonna love this primer potion!
Eyelash Primer Potion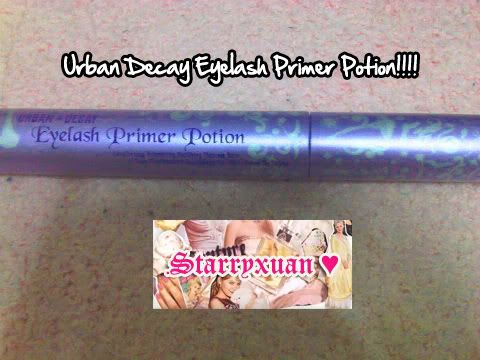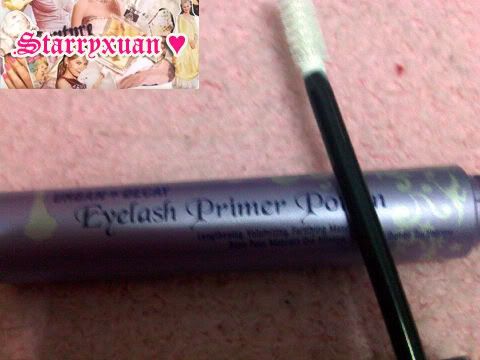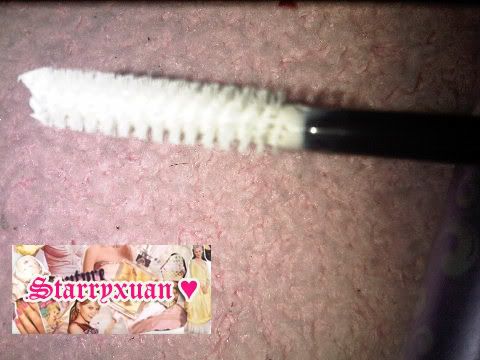 Wave this magic wand before your favorite mascara for lashes that appear thicker, longer and stronger… right before your very eyes. Tiny fibers band together, cling to every lash, and construct towers of Babel… reaching for heavenly lashes. Just apply Eyelash Primer Potion, then apply your favorite mascara as usual. Your lashes will look fake, but the magic is real.

Our protein-rich and paraben-free formula conditions, fortifies, and thickens lashes with Silk Protein, Panthenol, and Hydrolyzed Wheat Protein.

I have not tried it yet, will review once i tried it! :)
Lip Primer Potion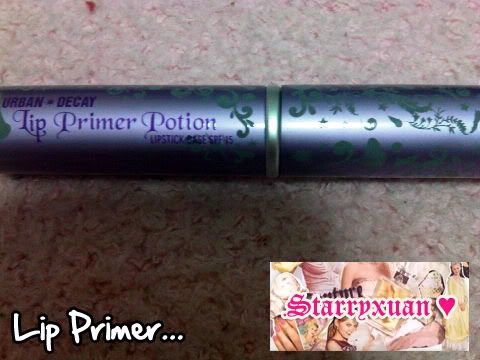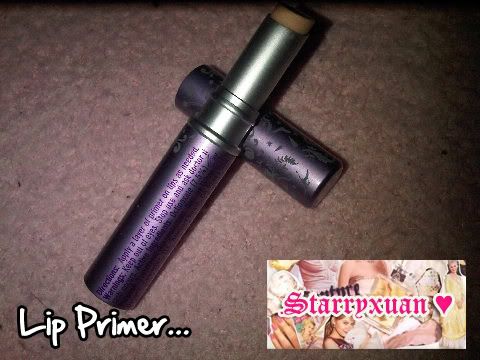 Prepare your lips for the day ahead. Our invisible primer lays a silky foundation for your favorite lipstick or gloss. Color is truer, applies smoother, lasts longer, and will not fade or feather. The easy-glide formula feels velvety-soft, without the drying feeling often associated with long-lasting lip color.
The formula includes SPF 15 (yay!) and moisturizing Vitamins A, C and E for a primer that protects and perfects. And, our pretty roll-up tube and slanted bullet make for precise, easy application.
Sounds nice! Pending Review...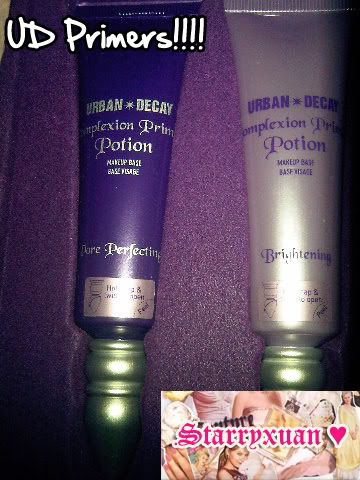 Complexion Primer Potion- Brightening
Dull skin? Fine lines? Disappearing foundation? Try Brightening Complexion Primer Potion under foundation (or alone!) for beautifully moisturized skin that looks brighter and feels tighter.

This lightweight, oil-free, paraben-free formula includes buzz-worthy ingredient Matrixyl 3000, celebrated for its ability to reduce the appearance of wrinkles. Hyaluronic Filling Spheres also minimize the look of fine lines while leaving skin beautifully moisturized. Your skin will look youthful, lifted and firm, and your foundation will apply smoothly, evenly, and last longer!

Ideal for complexions that need moisture, and great for mature skin. But, our Brightening formula gives every skin type a healthy glow.

Two unique finishes of Complexion Primer Potions are available. For flawless, airbrushed skin, try our Pore Perfecting formula.

Pending Review...
Complexion Primer Potion- Pore Perfecting
Smooth on a little Pore Perfecting Complexion Primer Potion before foundation (or alone!) to totally minimize the look of pores and fine lines. The velvety, paraben-free formula flashes down to a soft-matte finish, without the greasy, heavy feel sometimes associated with foundation primers. The result? Flawless skin with an airbrushed look and feel. Foundation applies smoothly, evenly, and won't fade away. Ideal for oilier skin, but dry complexions who want pore perfection will love it, too.

The convenient squeeze tube includes a twist-up dispenser (like school glue!) for easy portion control.

Two unique finishes of Complexion Primer Potions are available. For skin that feels brighter and tighter, try our Brightening formula.

Pending Review
Finally my UD loves are all here already! gonna try them one by one!!
Get them from
Urban Decay
now!